Address
3425 Ashington Lane, Plano, Texas 75023
Life Long Learning Begin Here!
Learning Cube Academy is a private preschool in an astounding neighborhood in Plano. It is the dream of two passionate individuals who wanted to establish their own preschool. The aim of LCA Plano is to provide the best learning experience.  Therefore, the founders believe a child's first learning experience makes a big difference.  And above all, these experiences should be the best ones. LCA offers a positive and nourishing environment that grooms and brings success to every child.
Learning Cube Academy is a pre-kindergarten facility that offers a loving and safe environment to nurture the overall development of young kids before their journey into elementary school. We offer Half day, Full day, and enrichment programs for children 2-6 years of age. The school schedule follows the Plano ISD calendar. Summer programs are offered separately.
Learning Cube Academy is reopening this fall (17th Aug, 2020) with all safety measures in place. Kids' safety is our first priority. School tours will start from 01st Aug 2020. Please watch our video to know more about the safety measures we have taken.
Enrolling for Fall 2020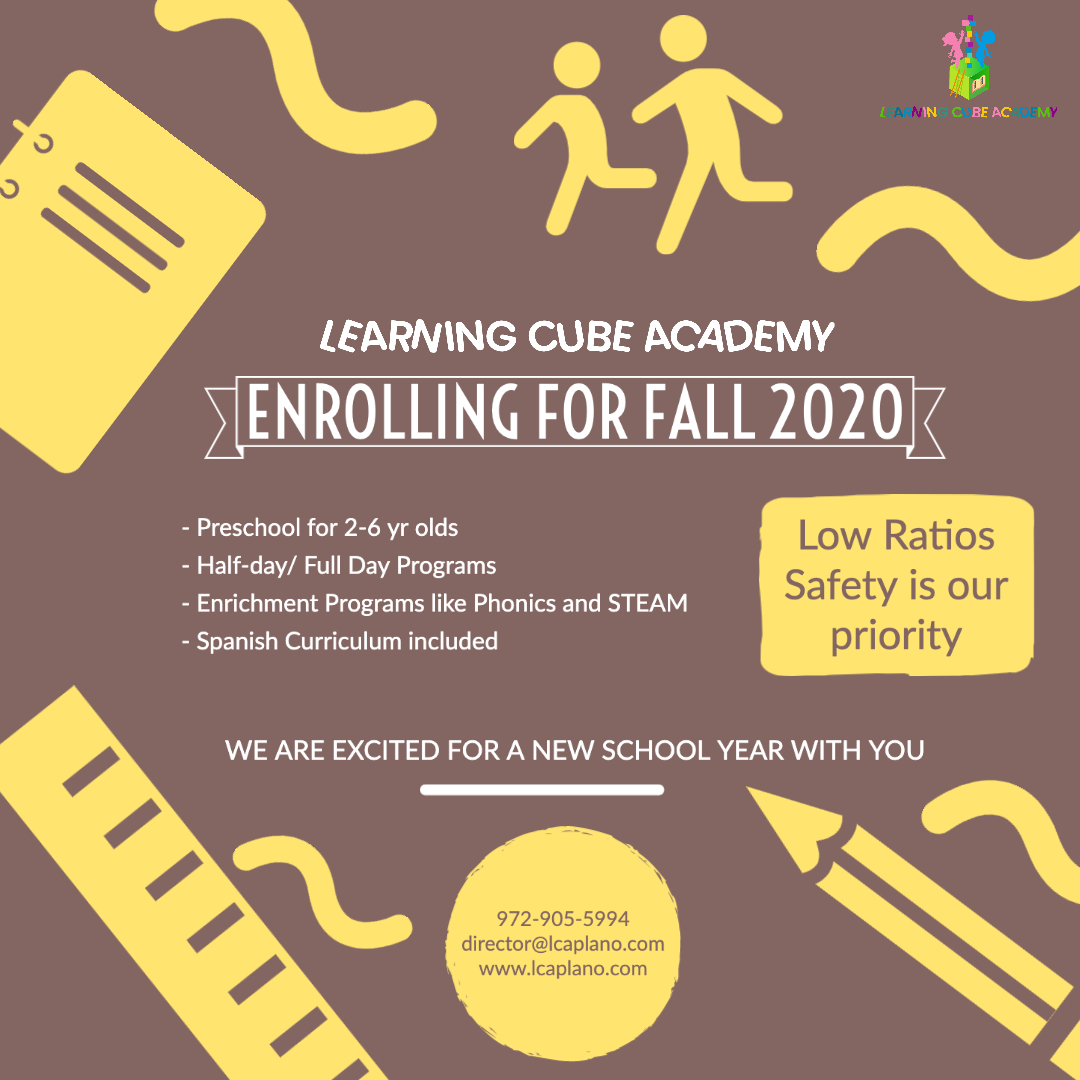 Until then, join Learning Cube Academy's Online Preschool Programs as well as our Virtual Summer Camps to keep your kids engaged and entertained while they learn at home.
Virtual Summer Programs offered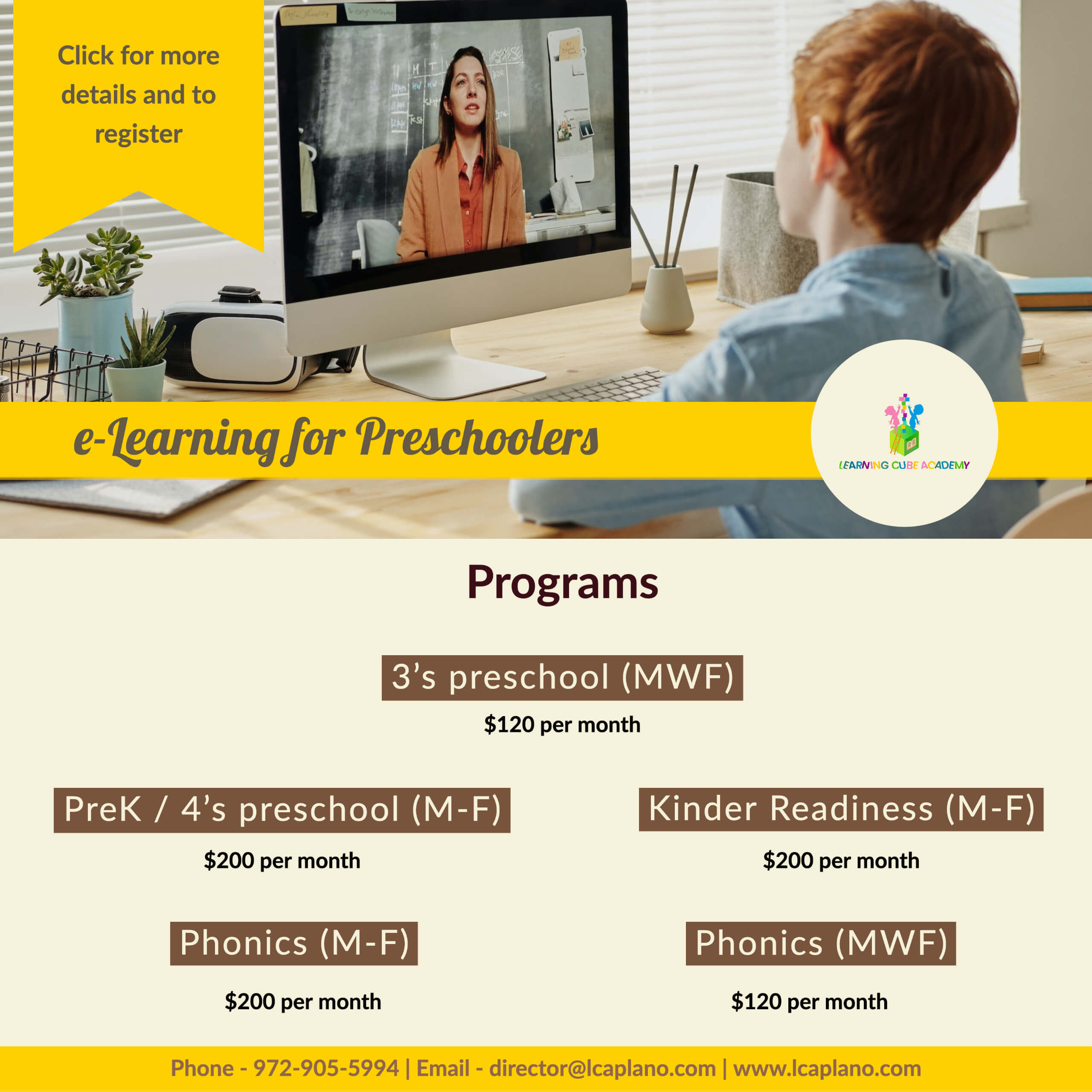 We are also offering a bunch of summer camps in July. Contact us for information on each of the camps listed below
Summer Camps – July 2020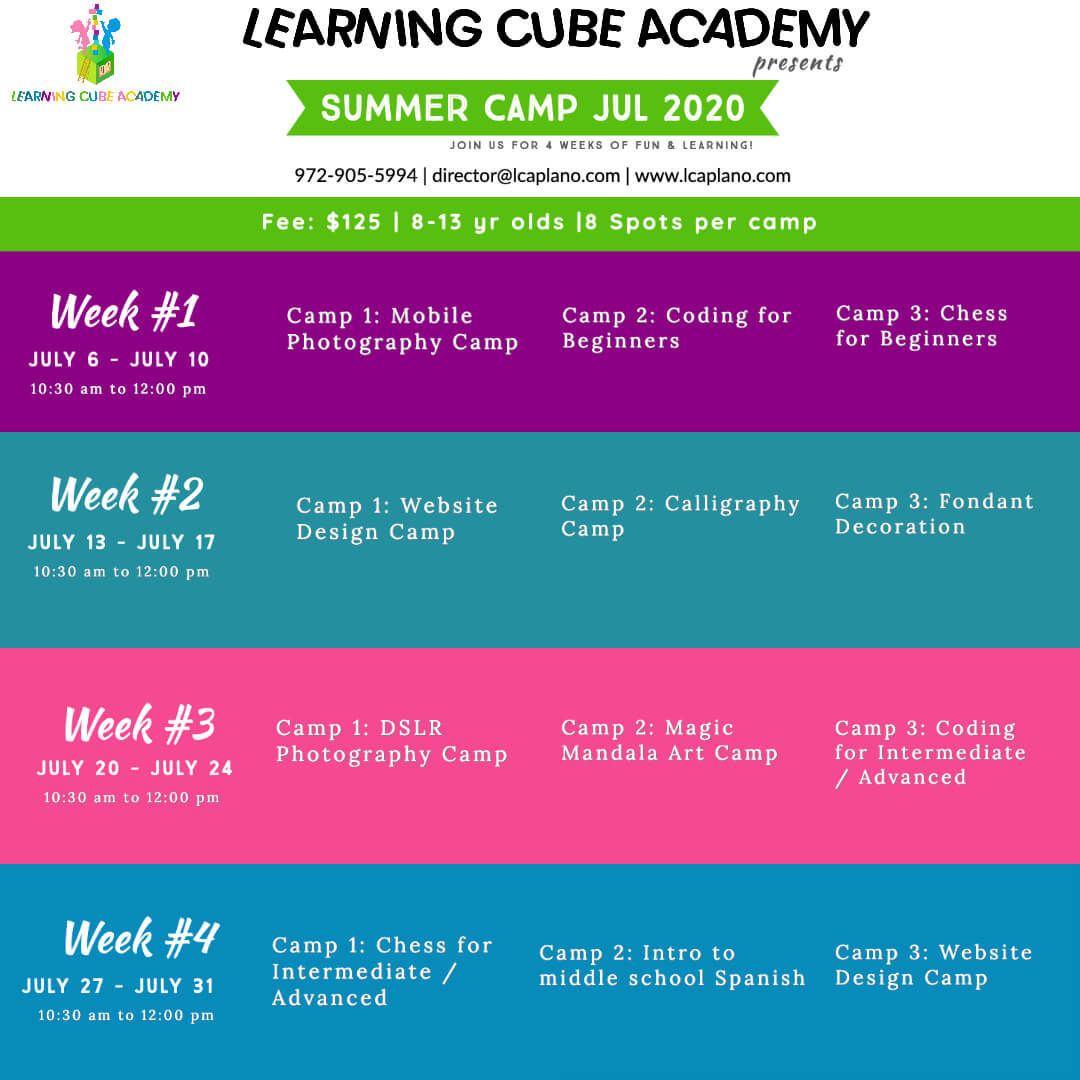 Grow your business with Plano Moms
Millions of people are on Plano Moms looking for businesses like yours. Show them why they should choose you. Claim your listing and start telling your story your way: Upload photos, collect and respond to reviews, update your business info, and more. Click the Claim Listing button and register on the next screen to begin the process.
---